When you are looking for a quality night out, you don't just want any bar and grill. Everyone is secretly searching for something new and exciting, that brings more enjoyment to your night. Whether you are traveling around, or simply looking for a new place to hang out in your city, we have some of the Countries top bars and grills that may just be in your town., What makes a bar the best bar in the USA? Well, they need to offer something unique, have an impressive and non-original drink menu, and always have a killer vibe and atmosphere. When you combine these three aspects you get a night you will never forget.
Best Bar & Grills in USA list
If you are more of a sports bar person, or a fancy rooftop person, we have a blended variety of bars and grills that will most likely suit your preferences. Get your wallets ready because we have some the most amazing spots that will make you want to leave an open tab all night. Based on the customer comments and reviews, celebrity preferences, magazine ratings, and Forbes listings, below are the top 10 best bar and grills in the USA:
Overlooking the iconic Millennium Park and the breathtaking Chicago skyline, Cindy's rooftop offers one of the most "vibey" bar and grill vibes in the country. Cindy's sits at the top of our list due to their urban yet chic vibe that is not too fancy, but not casual enough. Their drinks, on the other hand, are to die for. People often travel up their elevator to try one of their many drinks on their massive drink menu, to get turned away because they are too full! Yah- you heard that right, people often get turned away all night because after 6 P.M. Cindy's fills completely up. Their most popular drinks include the Howl at the Jun, a grapefruit and kombucha infused sparkling rose, their signature Old Fashioned, the Roman Holiday, and the Kick in the Daisy, a Herradura reposado, anchor eyes liquor, with fresh watermelon, lime, and salt.
Located at 271 Eleventh Avenue, New York, New York, this bar ranks number 2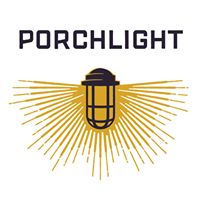 on our list for a reason. The creator of the famous Shake Shack is the brilliant mastermind behind this amazing bar. This bar and grill have become a famous spot for many New York locals and celebrities because of their unforgettable drink menu. They offer a personable atmosphere, clever and talented bartenders, and straightforward drinks. Why is this bar strike on a relatively high spot on our list? Mainly because of its dark, classy yet cozy atmosphere, that you give you old time speakeasy vibes. This bar offers a classic New York setting for a night out. What are you having when you come to the Porchlight? The Gun Metal Blue. This drink includes blue curacao, peach brandy, fresh lime juice, and bitter cinnamon syrup. Beware of how much you drink, because their drinks are so good you won't even notice how many you've gone through!
One of the most famous bars in New York is the 230 Fifth Rooftop Garden Bar and Restaurant. Travelers from all over the world flock to this bar just to snap a picture of its breathtaking skyline view. Filled with young travelers and corporate types, this rooftop bar offers postcard-ready views of Midtown. However, the view is not the only thing that has ranked this bar number three on our list. Their drink menu is quite impressive, offering a plethora of mixed drinks, and wine options. What makes this bar and grill unique from the rest, is its fabulous young vibe and the diversity of people it attracts. You never know who you might meet at the 230 Fifth Rooftop Garden Bar and Restaurant. What are you drinking when you visit? The NYC Mule of course! Their signature mule includes vodka, ginger beer, pineapple juice and fresh lime.
The Dead Rabbit, located in the financial district of New York, has been named the number 2 best bar in the world, and the number one best bar in America three times! What makes this bar so world famous? For starters, the original and charming historic building looks like it came out of an old-time movie. However, their drinks are what truly won the award. What to drink at the Dead Rabbit? Although they are famous for their Irish whiskey menu, you need to try their Punk Rocker, a Macadamia Nut, Pineapple, lemon, and tequila infused drink.
If you are the sports bar type, then this bar and grill will surpass your ultimate sports bar dreams. Located in Las Vegas, this mac daddy of all sports bars offers a projection wall, the most TVs you will ever inside a restaurant, elevated skyboxes that overlook the stadium, and the ultimate drink and food menu.
Located at 1116 Twenty-fifth street, San Diego, CA, this ultra-retro bar is one of unique bars in the San Diego area. This bar has been around since the 1950s, and still, represents the old California good life. Their list of stiff cocktails is to die for. What are you having while visiting the Turf Supper Club? Their Esquire Martini.
Located in good ol' Portland, Oregon, this charming bar offers a unique low-key elegance, with an intelligent focus on the cocktail fundamentals. What are you having? Their signature "A Hell or High Water".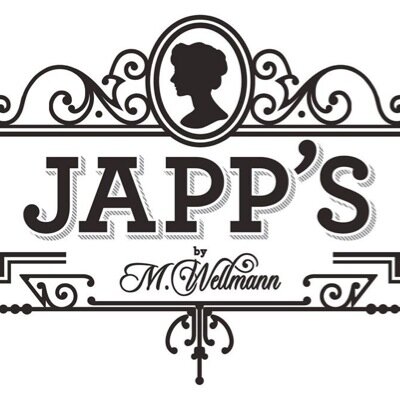 Literally, since 1879 this bar has been located at 1134 Main Street, Cincinnati, Ohio. Originally a wig shop, this beautiful bar is designed with stained glass and carved wood. Their bartenders are fun and spicy, as well as their drinks. What are you having? The Cool Jules!
Located in New Orleans, Louisiana, this bar is a local and tourists favorite. Talk about a "distressed" style bar, this location was basically stripped to its bones to look more fascinating, and then stocked the place with rum! What are you having? Their famous Cane Street Swizzle.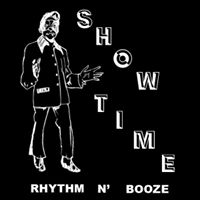 Last but not least we have the Showtime Lounge located at 113 Rhode Island Avenue NW, Washington, D.C. However, there is nothing fancy about the way the bar looks or their menu, the famous jukebox filled with soul, R&B, funk, and jazz hits is what makes this bar iconic. Enjoy a night of old classic tunes while drinking a five-dollar shot combo!
11. Exchange Bar and Grill
Exchange is New York's first and only fully automated real time drink market, where the prices for your favorite drinks fluctuate depending on supply and demand! Watch a while when no one is ordering your favorite drink snag it when the cost falls to unbelievable lows – or use your leverage to jack up the price of any cocktail, drink, or shot for the whole bar. Or wait. . . and with a little insider information. . . catch the Market Crash when every drink in the bar hits rock bottom (all beers for $2, all drinks $3, and even top shelf for $4)
Below the ticker, we have loads of wide-screen tvs, cold drafts and drinks, and seriously delicious food ( check full menu ). Exchange Bar is the grown-up Sports bar Third Avenue has been waiting for. 4 huge TVs show all the games and a giant projection screen put you in the action.
Grab your draft and lounge on our sleek granite bar, or head onto our outdoor seating and enjoy the gorgeous summer. Comfortable tables in the back set you up for a fun lunch, brunch or dinner with friends.
Book your birthdays
Exchange is the perfect place to celebrate your birthday. Not only can you be assured that you will get a great deal on delicious drinks, super food, and a fun atmosphere, but Exchange can offer you something totally unique.
At Exchange, your friends can do more than toast your birthday, they can bet on it! Book your party, and get a custom shot made by our expert bartenders for the night. THEN: We'll send your Birthday Shot scrolling on our 35 foot ticker all night long.
Not enough for you? How about a $25 open bar for you and your friends for two hours of drinks. Still not enough? What if the birthday boy or girl gets a wristband and their drinks on the house?
Book an Event
Exchange features a comfortable but sleek atmosphere, expert bartenders, and great food. Experienced in hosting the best corporate events, birthday parties, sports parties, and charity fundraisers, our staff is set to make your event an affair to remember. Let us know what you are looking for, and let's put the plan into action.
Guest Bartends
Show off your skills behind our fully stocked bar. Grab the spotlight, pour out the drinks like a pro, and end the night with cold hard cash.
*It's also a great fundraiser! Charity Guest Bartending Nights: Raise money for your favorite cause—donate your tips to the organization of your choice, and Exchange will give a percentage of the night's profit to the group as well. BBQ and grilling are my biggest passions.